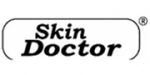 Special Price
OMR1.150
was
OMR1.350
Overview
Skin Doctor Aloe vera soothing gel is an incredibly versatile moisturizing gel and can be used all over the body.
Aloe vera soothing gel formula allows it to be applied even on hair or nails, without a sticky or heavy feel , making it a must-have in any household.
It provides immediate relief from razor burn and sunburn , and revitalize a stressed complexion when used as a face pack.