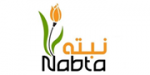 Overview
Fancy Pots not included
How to take care of the plant:
It needs very bright light without direct sun.
Room temperature is the right temperature for it, from 18 to 27 degrees Celsius approximately.
Do not irrigate until the top surface of the soil dries.
Areca palm is a moisture-loving plant, so it is preferable to spray the leaves with a regular mist of water.
The basin must be changed to a larger basin when the basin is full of roots, and this should be every two or three years.
Ensure that the compost is evenly moist but not soggy and let any excess drain away. Water less in winter, keeping the soil just moist.
Areca palms need a humid environment, so mist the leaves a few times a week with tepid water or stand on a pebble tray that is topped up with water.
Feed every couple of months during the growing season with a balanced fertiliser.