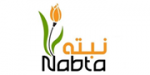 Overview
Fancy Pots not included
How to take care of the plant:
It is needed when growing bougainvillea internally place the pot in a sunny area so that it receives sunlight as long as possible inside the house, in the balcony, for example, or on the windows.
It is watered at a rate of 3 times a week in the summer and once a week in the winter.
It is preferable that its soil be light, well-drained soil, because excess water causes the leaves and flowers to fall off, and bougainvillea can be grafted, so you find that one plant may carry four or five colors together.