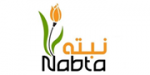 Overview
Fancy Pots not included
How to care for the plant:
The temperature should not be less than 15 degree in winter, and it likes dim lighting, except in winter it is exposed to bright light and not direct sunlight.
Moisture-loving, the soil must be kept moist constantly, and it is preferable to spray the plant several times a day during the summer.
It needs a moderate atmosphere which suits normal room temperature up to 30°C.