Chlorophytum Ocean Spider Plant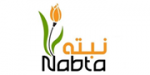 Overview
Fancy Pots not included
How to care for the plant:
Water the plant with pure distilled water, as the plant is very sensitive to chlorine in tap water.
In the spring and summer, fertilise once or twice a month.
The strongest types of plants that help purify the air, as they absorb about 90% of the formaldehyde gas produced by chemical compound.