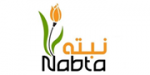 Overview
Fancy Pots not included
How to take care of the plant:
Temperature not lower than 13 degrees winter, moisture-loving; Therefore, it is preferable to spray it with water spray regularly, especially during the summer, and irrigation is like other times of the year, except for the winter season, which reduces irrigation.
Fertilisation is carried out during the spring and summer seasons during regular periods that require heavy spraying with water from time to time. Its leaves may become yellow or dotted with brown spots, which means that its soil is dry, or that it has received excess fertiliser or salts have formed on the soil.
Fertilise the area with an all-purpose fertiliser once a month.