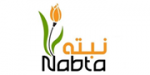 Overview
Fancy Pots not included
How to care for the plant:
Hot sun rays causes fading and falling of its leaves.
It tolerates drought and irrigates it when the soil dries up. It is better to irrigate it when the soil dries out.
Reduce watering in winter.
For fertilisation, one pass is sufficient in the months of growth with liquid fertiliser.
Easy to multiply and is multiplied by cuttings. Just take a cutting 10-7 cm long in spring or summer and remove the lower leaves and then put them in well-drained agricultural soil in a warm place away from sunlight.