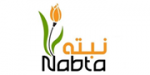 Overview
Fancy Pots not included
How to care for the plant:
The plant needs dim light, and does not tolerate direct exposure to sunlight.
It also needs irrigation whenever its soil dries out.
To remain fresh, especially in the hot summer, propagated by the terminal cuttings (the growing tops with part of the stem containing several cuttings), a branch of the plant containing several leaves can be cut in the water so that the roots grow and then plant it in the soil.