Argussy Spa Salt Milk 300Gm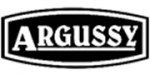 Special Price
OMR0.590
was
OMR0.730
Overview
Milk Salt Spa is a skin whitening vitamin E, milk protein, AHA and natural salts that nourish your skin. It removes dirt and dead skin cells from your body, giving you a new and radiant skin.
Directions
Gently rub in a circular motion on wet skin.
Leave on for 3 minutes, then rinse with clean water.
After use, you can feel the softness and smoothness of your skin.