Argussy Spa Salt Papaya 300Gm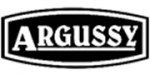 Special Price
OMR0.590
was
OMR0.730
Overview
Passion Fruit Spa Salt is made of premium salt exfoliating dead skin cells from the body, leaving fresh and white skin, while providing relaxation by the aromatherapy scent of Passion Fruit. With nourishing ingredients of AHA, Vitamin B3, Collagen and Vitamin E, these deeply moisturize and smooth skin to promote more beautiful and healthy white skin.
Direction:
Gently rub in a circular motion on wet skin.
Leave on for 3 minutes, then rinse with clean water.
After use, you can feel the softness and smoothness of your skin.