Collagen Anti-Wrinkle 30Ml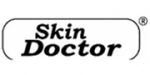 Special Price
OMR1.650
was
OMR1.950
Overview
The product can effectively replenish and lock water for water-deficient skin. At the same time , it can prevent the loss of water and make the water-deficient skin replenish water and moist immediately.
For damaged skin: care for sensitive skin and strengthen skin protection mechanism. The ability to retain moisture in the cuticle is reduced, damaged skin needs a lot of water to replenish,it can provide a lot of moisture to the skin, so that the skin gets sufficient moisture and stimulates the regeneration of skin cells.
For mature skin: fight skin aging, smooth fine lines, and restore your youthful and compact skin.