Energy Facial Bleaching System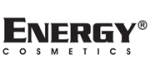 Special Price
OMR2.750
was
OMR3.100
Overview
Convenient, easy to use, with a self-timing bleach auto-sign that turns the bleach colour from Pink to White to indicate that the bleaching process is 100% completed, in just a few minutes!
Hair blends beautifully into your own skin tone.
Conceal even the most darkest hair
Provides consistent results every time.
It provides extra oxygen to the skin, tones and nourishes the skin
Suitable for all skin types