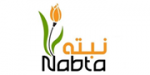 Overview
Fancy Pots not included
How to care for the plant:
It needs bright but indirect light.
Watering is moderate every one week to 10 days,
Regular irrigation.
Fertilize once a month.
The beauty of it is that it can be propagated by cutting a part of the branch that contains two nodules and placing it in a container of water until it takes root and then transfers it to the soil.