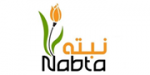 Overview
Fancy Pots not included
How to care for the plant:
The peace lily needs light, well-drained soil, and the peace lily is watered when the soil dries out.
Once or twice a week, check the soil to a depth of 5 cm, feel whether the soil dried the plant, otherwise wait until the soil dries.
Excess watering is a major reason for the death of the peace lily. It is a plant that does not tolerate a lot of water, unlike drought, it tolerates it a little.