Whiskas Cat food With Beef Liver In Gravy For 1+ Years 80g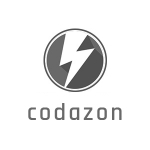 Overview
SOFT MEATS IN A DELICATE SAUCE: Your cat will indulge in the delicacy of the soft Beef Liver prepared in rich gravy sauce, to satisfy all its palates, so they can always look forward to dinnertime.
FOR ACTIVE AND ENERGETIC CATS: This wet food pouch with Beef Liver in Gravy is prepared with selected quality protein, fat and minerals from real animal derivatives to keep your cat bursting with energy and activity all day.
TAURINE AND VALUABLE NUTRIENTS: This Whiskas meal contains omega 3 and 6, zinc, and fatty acids to keep your cat healthy and maintain its shiny coat. the taurine and vitamin A included are also essential for your cat's eyesight.
UNFORGETTABLE SAVORY TASTE: Our in Gravy range dinners contain creative blends of premium ingredients that are sure to suit fussy eaters, established and certified by AAFCO.
ALLOWS YOUR CAT TO BE THE HUNTER: Natural animal derivatives are included in the Whiskas Beef Liver in Gravy to satisfy your cat's natural instincts and their propensity for hunting.